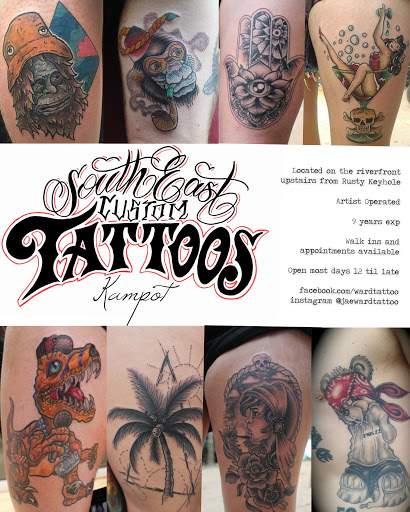 South East Tattoo
Western standard, Artist operated Tattoo Studio in Kampot
Highest Quality Inks, Needles, Machines and Equipment.
Custom Artists covering many styles,
bring your idea's or we have 100's of tattoo designs to choose from.
Located above the Rusty Keyhole on the corner of the Riverfront and st 724
Enter through the Rusty Keyhole
Open most days 12 till late.
instagram @jaewardtattoo