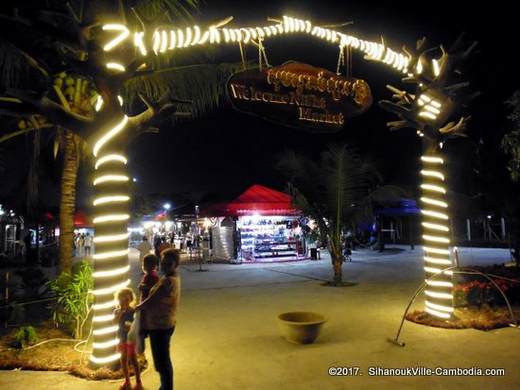 Bokor Night Market
It's a market. It's at night. And it's Fun!!!
The Bokor Night Market is on the riverfront, just upstream of the New Bridge. It's open in the day for swimming ( 50 cents for kids), and for kayaking and swan paddle boats ($3 / hour)
At night, the fun really begins. Over 100 food, clothing and jewelry stands, dining on the riverside, concerts on the weekends, and more coming soon. Free entry, and 25 cents for parking. Starting at sunset.